Administrator
Staff member

ATTENTION LIBERTY FANS

Don't miss your chance to compete in our tailgate competition on May 29th before the Military Appreciation game vs. Dodge City! The party starts at 3 PM in the Tony's Pizza Events Center parking lot.
Judging starts at 4 PM, and participants will be judged on the following:

Most decorative Liberty-themed tailgate – 25 POINTS

Largest tailgate – 50 POINTS

Best tailgate food – 25 POINTS
PRIZES

1st place – $100 & Autographed Liberty football

2nd place – $50 & Salina Liberty t-shirt

3rd place – $25 & Salina Liberty license plate
**Awards will be presented during the first quarter of Salina vs. Dodge City. Must be present to win.
Bounce Houses will be available for the kids, and we will also be having a 50/50 Raffle with the proceeds supporting Bikers Against Child Abuse (B.A.C.A.)
Kickoff for the game is set for 6:30 PM. Tickets can be purchased online at our website: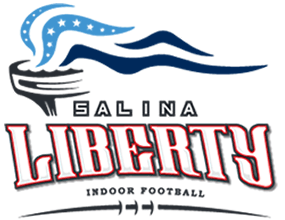 Salina Liberty is a professional indoor football team based in Salina, Kansas. Arena football is fun, fast and exciting. Games are played in the Spring at Tony%27s Pizza Event Center. Join us for affordable entertainment in Kansas. 2018 North Division Champions of the CIF Division.
www.salinaliberty.com
The post
Salina Liberty Tailgate Competition
appeared first on
SalinaSync
.